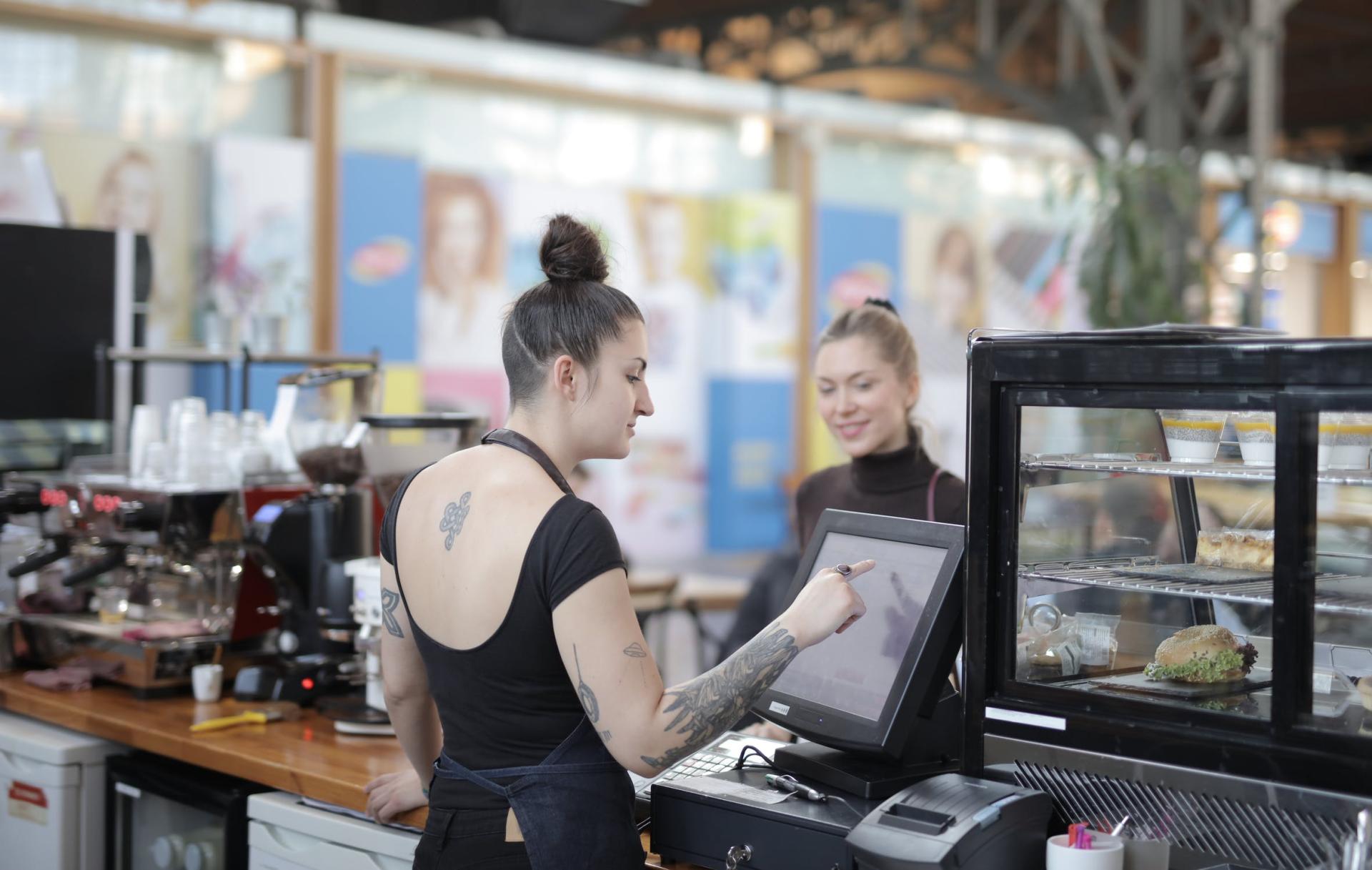 Selling has been a thing common in humans since the dawn of time, bartering and exchanging goods through to the creation of currency as a means of exchanging value for money.
Selling is fundamental in every country, every economy, every industry and the means to facilitate these transactions have changed over the centuries.
In this article we're going to briefly go through the key stages and developments of the 'point of sale system' in modern times.
1. Original Cash Register / Till
The classic, original cash register was invented back in 1879 by James Ritty & John Henry Patterson. The system was a mechanically operated system that helped store currency and manage the tallying of payments.
You could say it was somewhat the 'abacus' of cash registers of today.
2. The 'modern' Cash Register
When I say modern, I'm just simply meaning modern for the late 20th century. More refined cash registers came into power and can still be found at many shops worldwide to this day.
These systems incorporate basic electronics to keep account of daily takings and manage specials.
Most common registers were produced by companies such as NCR and Casio.
Affordable and easy to setup, the systems while extremely common have started to show their age in modern times.
3. Computerised Cash Management
In the mid 2000's more economically affordable computer based cash registers became available to businesses. These systems incorporated built in stock management, pricing and promotional management. Many also gave businesses the ability to track sale history by customers.
This was the first true move to helping improve how businesses sell and transact with their customers, in a way that gives the business plenty of options to analyse and track the performance of their sales.
4. Cloud Point of Sale Systems
As of late, in the last 8-9 years, the inception of online point of sale systems has come to fruition. Similar to computerised systems, the cloud point-of-sale system is fully digital and gives you the in-depth features you'd expect, but the added value with this modern technology is you can access the system anywhere.
If you're a food producer that sells in-store and perhaps at a farmers market, you can use 'cloud point of sale systems' to sell with ease, using a simple device such as an iPad or tablet - in any location. Without the hassle of lugging around a big-ol' fashion cash register.
Cloud point of sale systems help reduce the amount of administration there is in managing a retail store. Information can be synchronised direct to your account system, your daily takings can be easily tallied up and reports can be generated in seconds.
Security is paramount into todays world, and the great thing about a cloud point of sale system is the fact that your data is safely stored on the cloud and is backed-up daily by most cloud systems (check their offerings).
If you use Zulu Point Of Sale, back-ups are done daily and the data is stored safely here in New Zealand.
Zulu seamlessly links with Xero and also can handle your online orders too, so sales can be managed easily in one place.
In summary, the cash register has come along way over the last 140 years, and is making transacting easier for customers and businesses to manage.
If you'd like a free trial of Zulu, please get in touch or click the free trial button at the top of the page.